Kidsafe WA and ATCO are holding a colouring-in and comic strip competition!
The competition will get students thinking creatively about safety and put them in the draw to win prizes for their class. Each category will have the chance to win first and second prizes.
Colour in the Gas Safety scene (Years 1-3).
Use your creativity to colour in the scene and learn about gas safety inside and outside the home. For parents and teachers, it is an excellent opportunity to converse with students about what to do if they smell gas.
Design a comic strip showing what they learned about safety (Years 4-6).
Let your mind run wild and design a comic strip all about safety. The comic strip can be up to 2 pages long and designed using paints, pencils, textas, and anything in between. Examples of safety messages include:
How to cross the road safely
Gas safety
Preventing burns
There are lots of goodies for the most creative design – With prizes including Coles/Myer Gift Cards, A pack of books for your school, First Aid packs from St. John and some ATCO goodies!
This competition is for Western Australian residents only. The promotion begins at 9:00am Monday, 9th October 2023 and closes at 5:00pm Friday, 24th November 2023. Update: The competition has been extended and will now close at 5:00pm AWST Friday 1st December 2023.
Templates provided below:
Colouring-in Template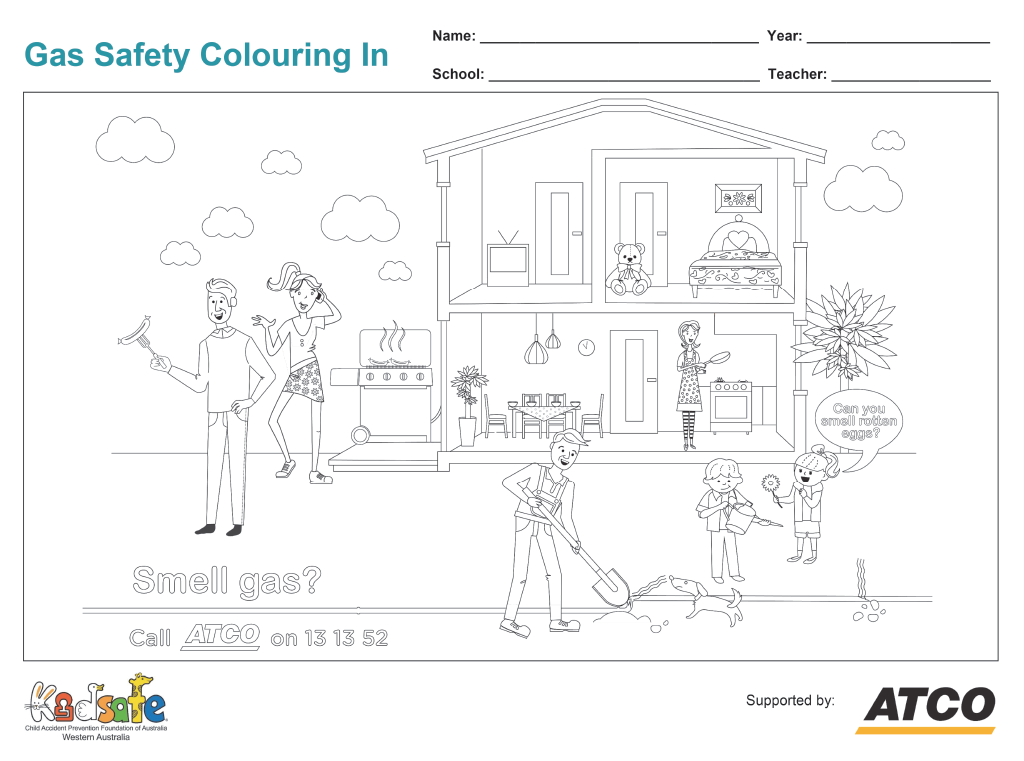 Comic Strip Template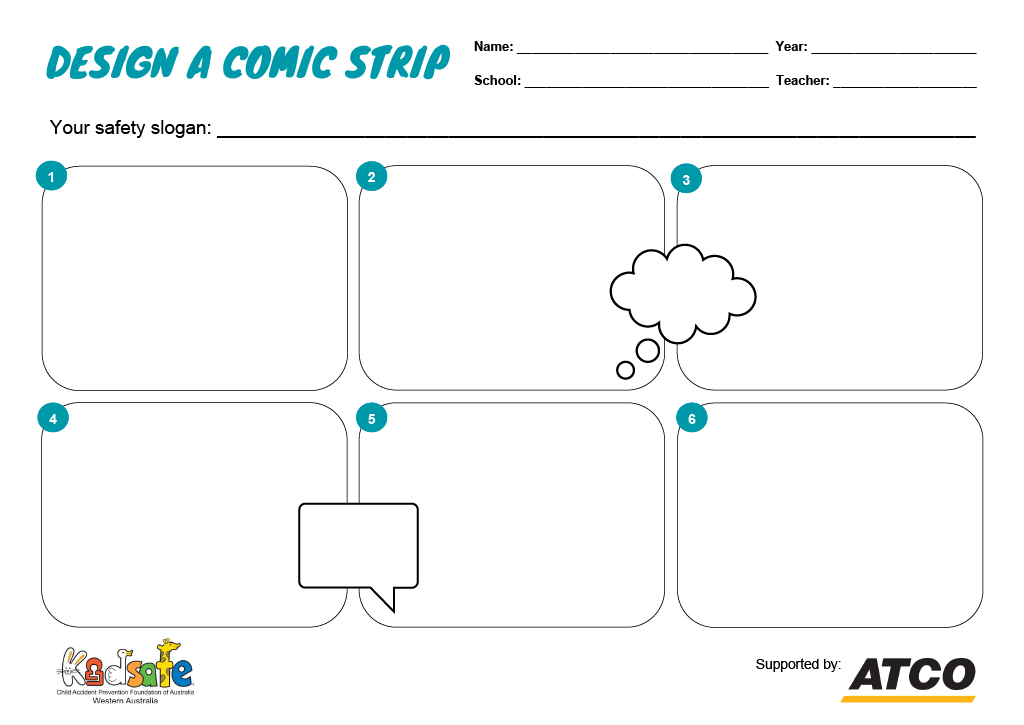 Competition entries should be submitted in PDF, JPEG or PNG file format and be entered in the form below (www.kidsafewa.com.au/ATCO). Entries will be judged on creativity. For comic strip entries, the safety theme depicted by the message presented will also be taken into consideration. Please note winning entries may be used in future school promotional materials.
Get Creative About Safety