With the holiday season fast approaching there is no better time than now to give your child's car restraint a once over.
With longer travelling times expected at this time of year, it's important to ensure children are more comfortable in their car seats. Now is the perfect time to look at refitting the restraint to be in a recline mode position to allow children to sleep more comfortably. To place your child's car seat in a reclined position please refer to the user manual. If you have any difficulties in adjusting the seat or aren't too sure where your user manual is, book an appointment with one of our qualified child car restraint fitters.
Ensure where applicable that harnesses are fitted to their correct height and that there are no twists in the harnesses. Harnesses should be in-line with the child's shoulder when sitting in a rearward-facing car seat. When a child is in a forward-facing car seat the harness can be up to one finger (2.5cm) below the shoulder. As each seat can differ, it's best to always refer to the user manual.
For children, four years and older sitting in booster seats ensure the headrest has been adjusted correctly and where fitted seatbelt sash locators are at the correct height. Also, make sure there are no twists in seatbelts.
Whether your car seat uses ISOFIX or the seatbelt path, it's important to regularly check that these connection points are firmly done up. Quite often these connection points are mistaken for other car seat buckles and can come undone. Another connection point to consider in your regular car seat checks is the top tether or anchor strap. Your top tether strap should be firm enough that the tension has been removed but not overtightened that the car seat is lifted.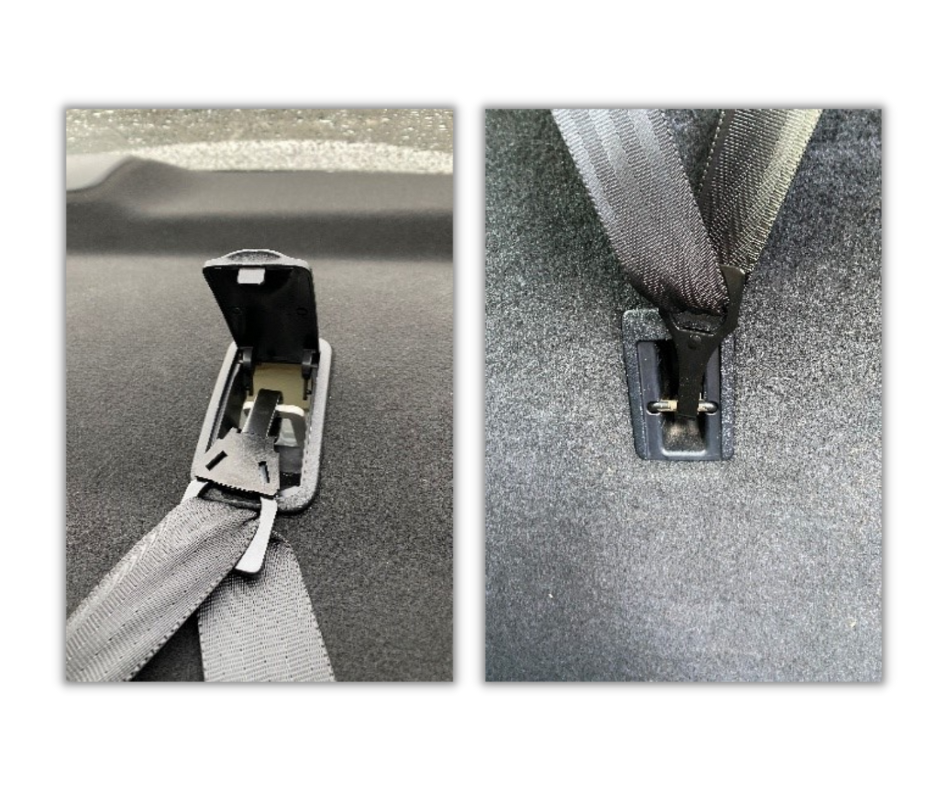 For any help or advice in these areas please contact Kidsafe WA on (08) 6244 4880 as our fitters will gladly assist where needed.