In term 1, primary school students across Western Australia were invited to participate in the 2022 Get Creative About Safety Competition run by Kidsafe WA and ATCO. Students in years 1 to 3 who entered the colouring in competition were able to have fun being creative while also learning about important safety messages.
This was Kidsafe WA & ATCO's fifth year of running the competition and with so many outstanding entries, judging was not an easy task! It was clear that all students had spent a lot of time on their colouring in. After a long afternoon of carefully judging, the winners of the 2022 competition were decided.
Kidsafe WA together with ATCO would like to congratulate the following students:
GAS SAFETY COLOURING IN
1st Prize – Student from Cloverdale Primary School
2nd Prize – Student from Pingelly Primary School
3rd Prize – Student from Pingelly Primary School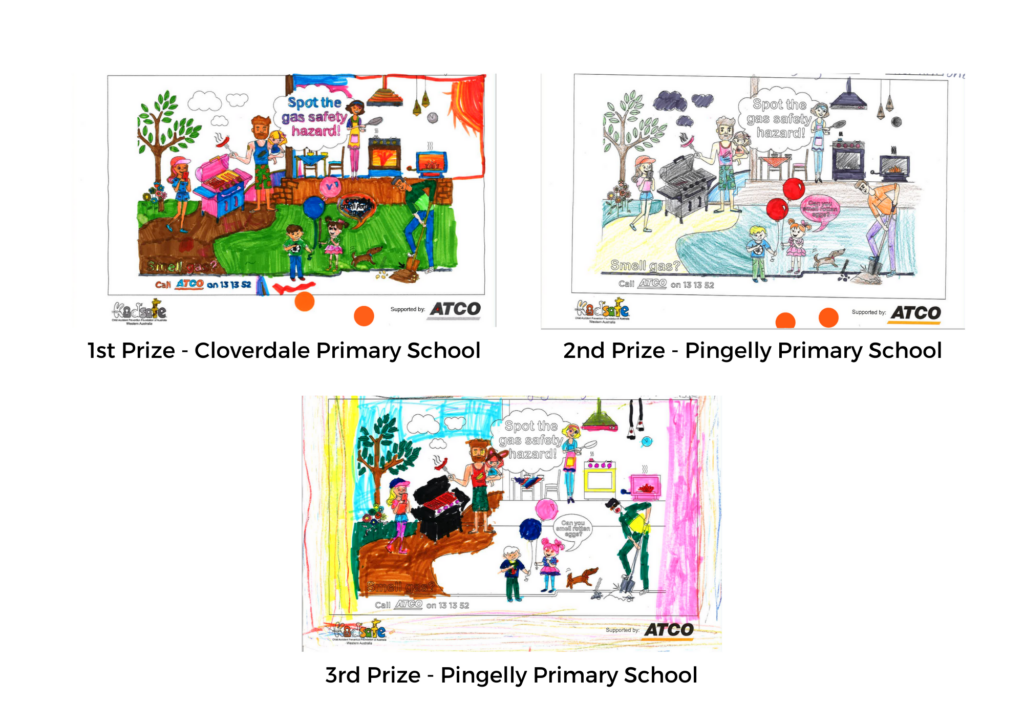 A big thank you once again to St John Ambulance for donating some of the amazing prizes for the competition winners – the schools loved it! For more gas safety information from ATCO, please visit gassafety.com.au.